Amazon recently introduced a VAT calculation service which, when enabled, includes VAT on the Amazon Order Reports Tradebox reads to produce Sage invoices. This results in VAT being added to the order total for a second time. It appears that some Amazon sellers may have been auto-enrolled into this service so we encourage every Amazon user to check their settings within their Amazon account as shown below: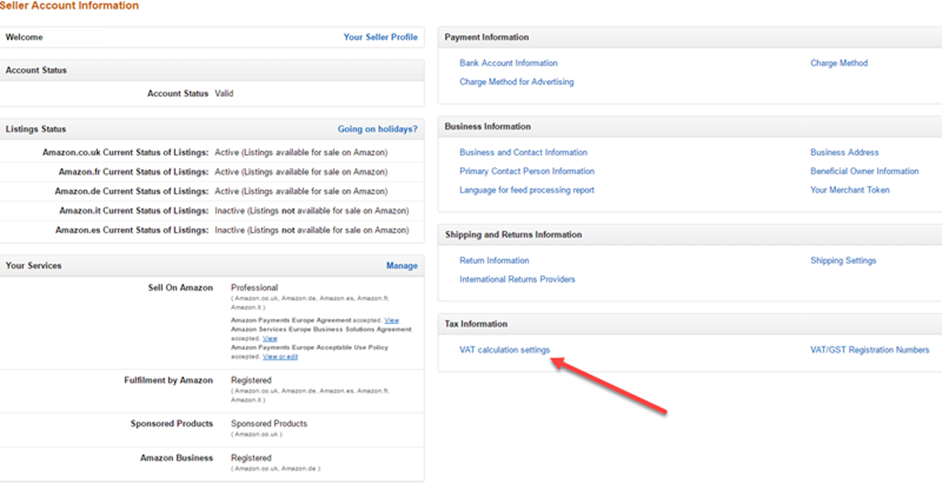 If you are using the Amazon VAT Calculation Service you will need to be using version 8.0.70405.0 of Tradebox Finance Manager, or later. This was published on 05/04/2017. You can check what version of the software you are using by clicking on Support.
Full instructions to upgrade to the latest version of Tradebox can be found here.