A common request from users is for Tradebox to export data that it has retrieved from the marketplaces; either for analysis or for import into another system such as your courier's.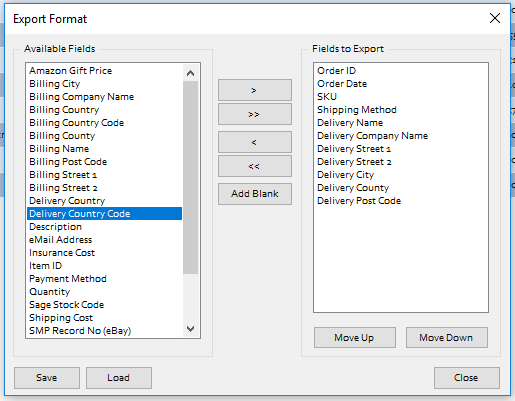 To run a CSV export from Tradebox Finance Manager, you'll first need to create a template. Under Maintenance, first go to Export File Formats and choose the fields you want by moving them from the left side to the right side. Move Up and Move Down will reorder the selected fields. Save that export template into the default folder, then Close the Export Format screen.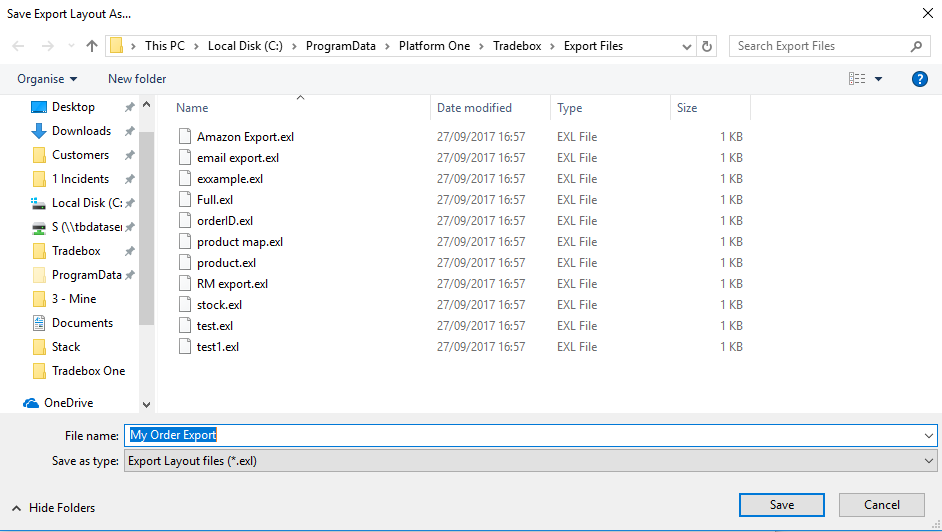 Next, to run an export, go to Export Data which is also under Maintenance. Browse to the template you've saved, then give your output file a name and choose your date range. If the add column headers box is ticked then the first row of the file will be populated with the field headers, and the first order line will be line 2.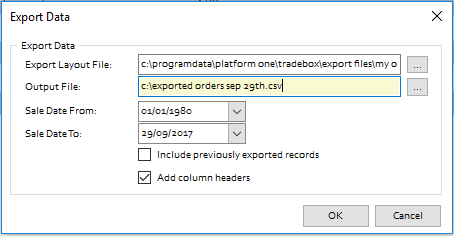 By default, each order will only ever appear on an export file once. This means you can run an export for e.g. the last 7 days as a daily task and only new orders will appear in the export file. If there was a problem with a previous export or you need to include the same orders a second time, tick the Include previously exported records box to override this.
Be aware, Tradebox's export is structured item line by item line rather than order-by-order. This means, for instance, a customer's who has bought 3 distinct items in one order would appear on 3 consecutive lines of the output file. If you're importing to a system that expects one line per order, you may need to use a duplicate removal function in a program like Microsoft Excel to make the file fit for purpose.