When trialling Tradebox, users often wish to link Tradebox to their Xero demo company in the first instance to make sure they're happy with the settings prior to posting any information to the live company. Information on the initial set up can be found here. This article will cover switching over from the demo company to the live company at the end of the trial period.
In Tradebox, go to Channels and double click on the channel you want to change in the list. Once it's open, go to the Xero tab and then select Connection.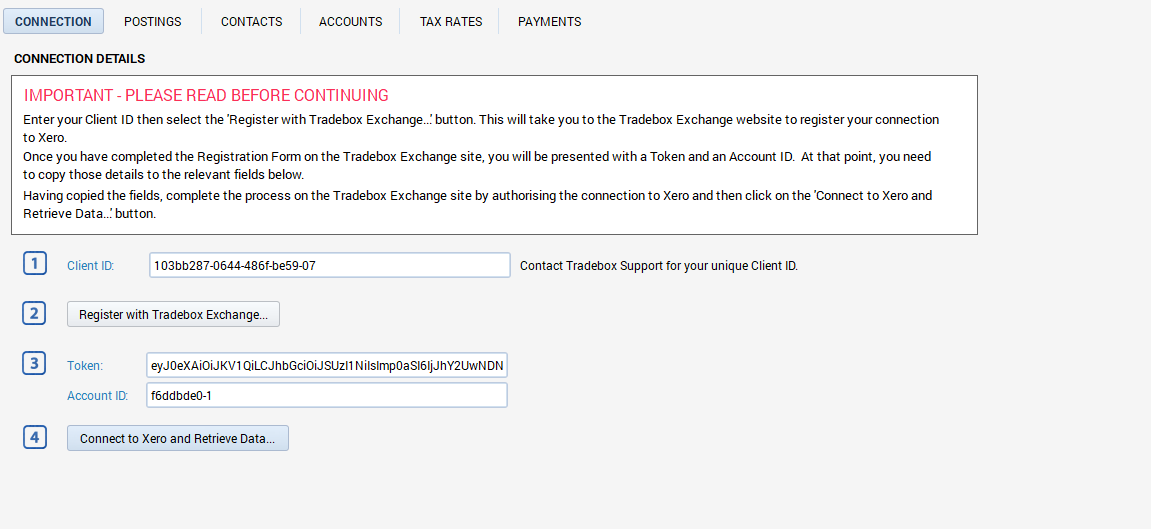 Click the Register with Tradebox Exchange button. You'll be taken to the Tradebox Exchange site where you first set up your connection. If you are not already logged in to the exchange, you'll come to the screen where you have two options, Register or Connect; click Connect and then log in.

If you're already logged into the exchange, you'll skip that step and come to the exchange dashboard. On the right you'll see a red button that says Disconnect from Xero. Clicking that removes the connection to your demo company in Tradebox.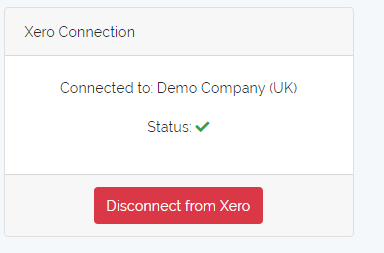 The button will then change to show Connect with Xero.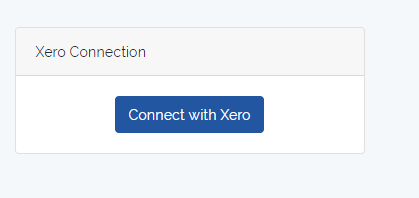 Click this and then log into your Xero account. The next page will give you a drop down box for Organisation, where you can choose between your demo and live company.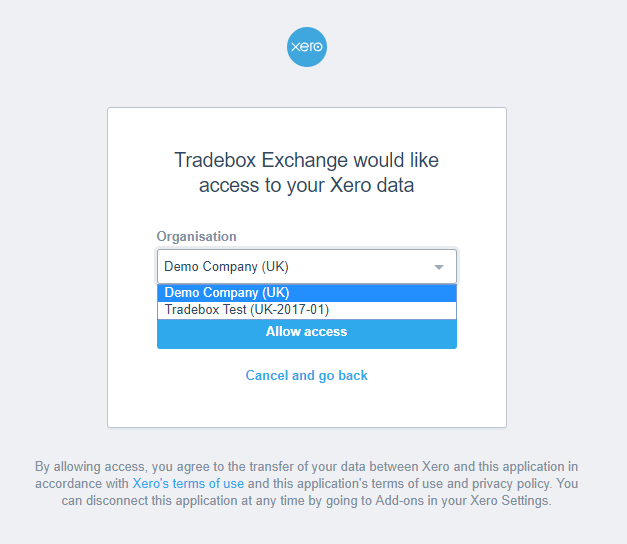 Choose the live company and then click Allow Access. Once you're back on the exchange dashboard, go back to Tradebox and select the Connect to Xero and Retrieve Data button. You will need to go through all your settings and make sure that Tradebox is pointing to accounts that exist in the live Xero data, and it doesn't have any incorrect settings left over from the demo company. Once you're happy with the settings, click Save.
If you have more than one channel in Tradebox, you will need to repeat this process for each of them.