Before attempting to upgrade Tradebox to v2 on any of the networked client PCs, you must ensure that it has first been upgraded on the PC that holds the Tradebox database, following these instructions. Please ensure that this step has been done prior to upgrading Tradebox on any other machines.
As part of those steps, you should have also uninstalled Tradebox 1.3 from all networked client PCs via control panel. If not, please do so now before continuing.
Once the main PC has been upgraded and all additional installations of Tradebox have been removed, Tradebox can then be reinstalled on to the client PCs.
Installing Tradebox V2.0 on Client PCs
1. Download Tradeboxv2.0setup.exe by clicking on the following link: https://media.graphcms.com/i0AVmxisTM65PlBWkQCi (80Mb)


2. Once you have downloaded Tradebox, allow the installer Tradeboxv2.0setup.exe to run. If your antivirus or Windows Smart Screen takes exception with the file, look for an 'allow to run anyway' option, which is sometimes behind a 'more info' prompt. When the installer starts, click Unzip to extract the install files to the default temp directory.

3. When the files are extracted the Install Shield will guide you through the install wizard. At the end of the wizard choose Finish and the Tradebox One Set Up Wizard will open and prompt you to choose an installation option. To connect to an existing database, choose the 2nd option, "Install Tradebox and connect to an existing database" and then choose Next.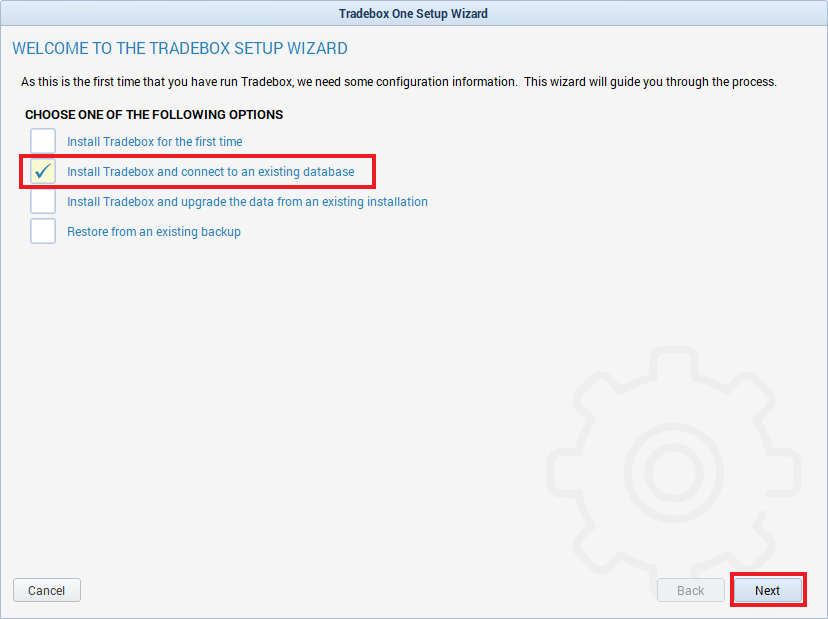 4. At this point, Tradebox may detect that it needs to install SQL Server before proceeding with the upgrade.

Click OK and allow this to install. After the installation has completed, you may be asked to restart your PC. Once the installation is complete, you will need to restart Tradebox.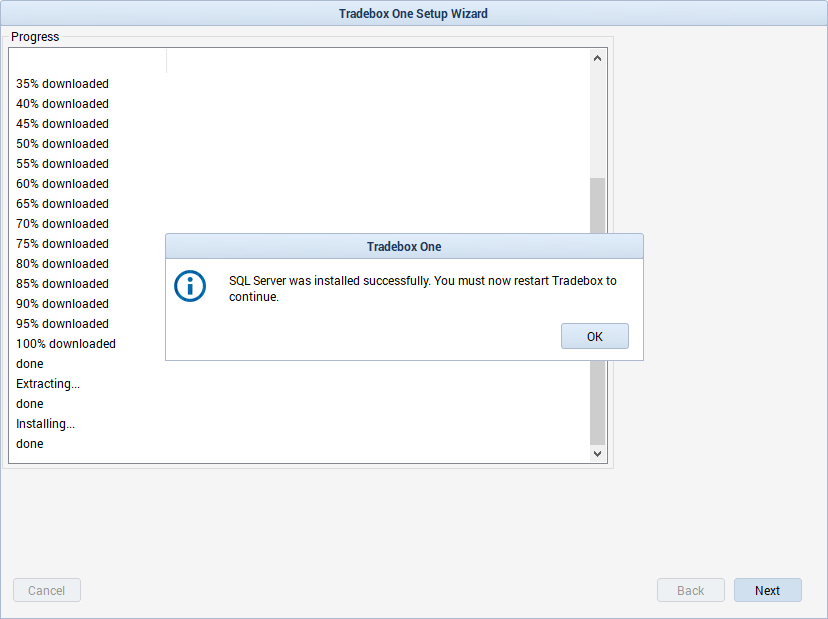 5. To do that, open your start menu and type in Tradebox. The program will appear. Click it, and it will open up again at the setup wizard page. Once again select the option to Install Tradebox and Connect to an Existing Database.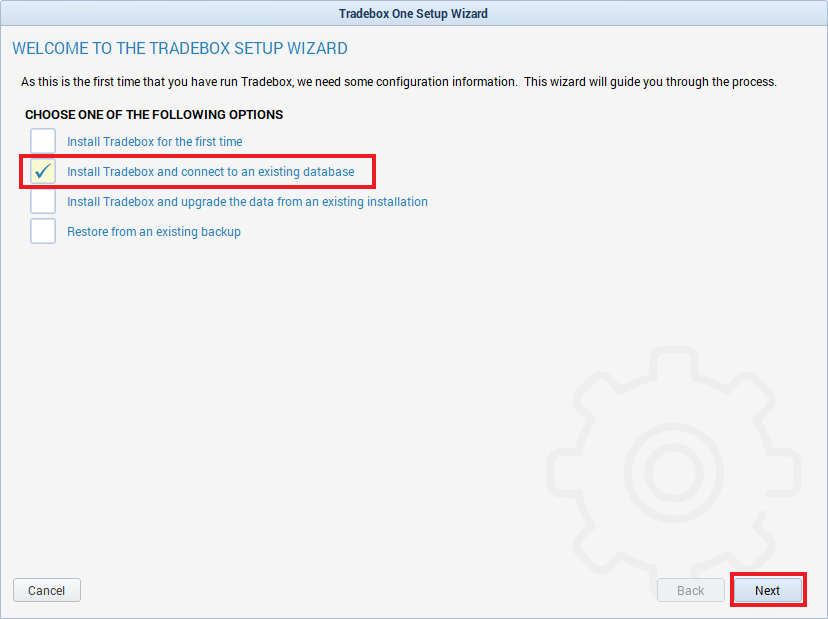 The next page will ask you for the Database Server you wish to connect to and the data path of the existing Tradebox Data Folder. The Database Server is the name of the computer the database is held upon. You can find both pieces of information in the Support Page of the main PC Tradebox is already installed upon.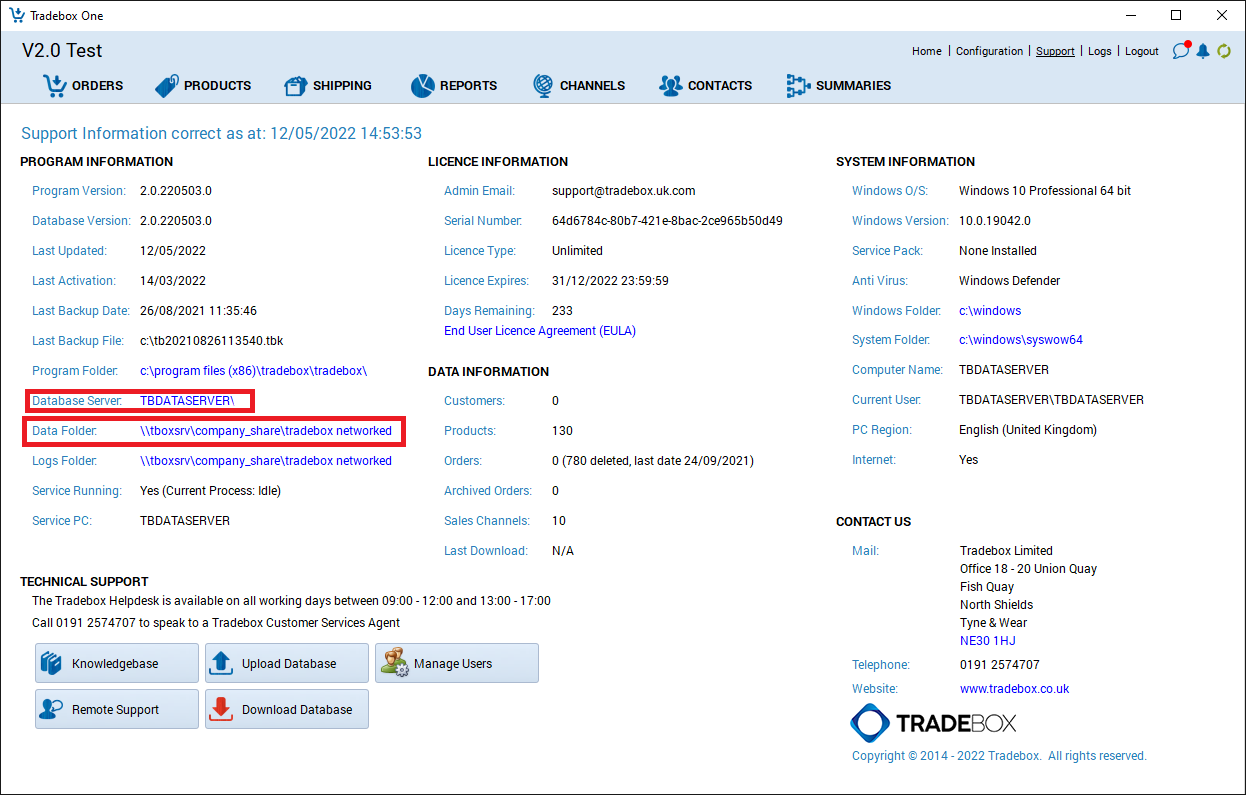 Enter both pieces of information and click Finish.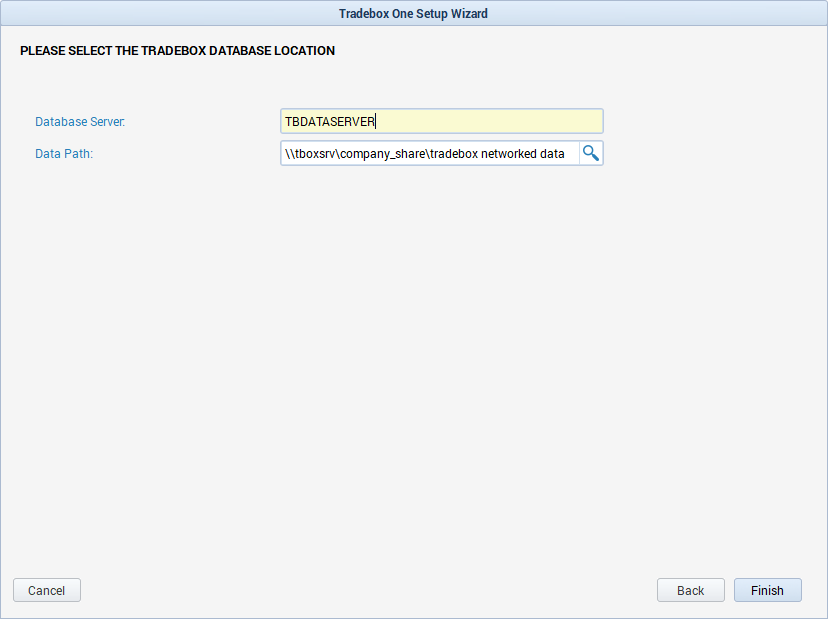 5. The logon box will appear. Enter your user email and password and choose OK to log into Tradebox as normal. Once you've logged in, you should be able to see all of the networked data (channels, orders etc) as normal.